What We Do
WPg develops and supports professional WordPress plugins helping you build secure, collaborative intranets and websites.
We have a particular focus on organizations using Google Apps, and pride ourselves on robust, easy-to-use products, backed by comprehensive and helpful support.
WPg and WP-Glogin are trading names of Lesterland Ltd, founded in 2013.
Management Team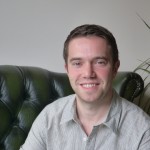 Dan Lester
Dan is Chief Technical Officer for our WordPress products, heading development of our WordPress plugins and our technical support operation.
Dan and has been a professional software developer since 2000, working for a range of startups and large corporate environments before starting his own businesses in 2007.
Dan is also a co-founder of Conversocial, a venture capital funded startup providing enterprise software to manage social customer service. Conversocial was spun-off from iPlatform, which Dan co-founded as CTO.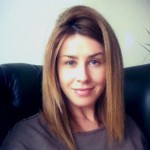 Suzannah Lester
Suzannah is Chief Operations Officer, running the commercial side of the business including marketing and finance.
Suzannah was previously commercial director of iPlatform, Facebook's first UK preferred app development agency, which was acquired in 2012.
Further Information
For further information, please contact us.