Sharing your Google Developers Console project with our support team
Sometimes our customers need assistance in configuring Google's APIs to work with their WordPress site. As part of the diagnostics process, you may add our support team as an Owner to your Google Developers Console project – the one you set up when you configured the Google Apps Login plugin in the first place.
To do this, go to the Google Developers Console and locate your project.
Select 'IAM & Admin' from the top-left menu button.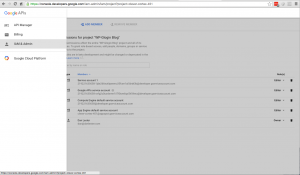 Click Add Member.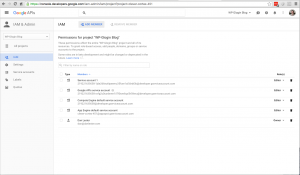 Enter our support email address contact@wp-glogin.com and make sure you add this under the role Project -> Owner.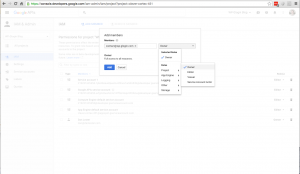 Click Add and the invitation to join will be sent to us.