You probably know that WordPress is a great web builder all by itself. But what if we told you that you could integrate Google's plugins on your WordPress website?
How many times have you wished your WordPress website could do more? With these plugins, you too can run an authentic, fully-featured website without learning a line of code.
We've rounded up some essential must-have plugins if you're using your WordPress website for business purposes. They are easy to use, come in free and paid versions, and have a considerable set of excellent features. 
Check Some of the Best Google Plugins for WordPress
Whether you're a freelancer or an agency lead, there's a plugin for everyone. Here are our picks of 13 of the best Google plugins for WordPress:

Google Drive Embedder
Google Drive Embedder is one of the most used plugins to use your Google Drive with WordPress website. The plugin puts your Google Drive folder in a popup box from which you can select and embed files directly into your post.
This plugin also allows you to add your drive files to your pages in three different ways:
Embed in-line as read-only files
Editable links that open in a new window
Downloads to visitors' device
You only need to download the WordPress Google Apps Login Widget, and you're all set.
A premium version comes with added functions, such as automatic updates, extended Google product support, and many more features.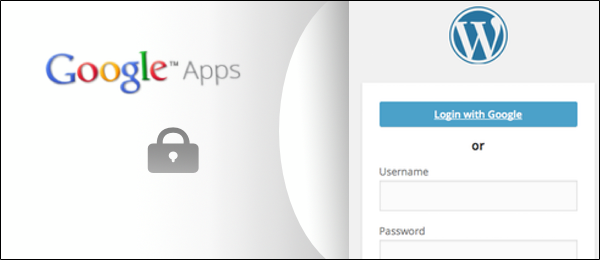 Google Apps Login
In simple words, Google Apps Login allows users to log in to your website using Google to authenticate their account. This plugin reduces the need for users to remember yet another password. It is ideal for use in corporate organizations or universities, where users need to log in securely. The plugin makes it easier for you to allow only authorized users to access the site.
The plugin comes in a free, premium, and enterprise versions with plans for a single site, 2 to 3 sites, or unlimited site use.

MonsterInsights
MonsterInsights is a Google Analytics plugin that gives you critical insights into how visitors find and use your site. These insights can help you keep them coming back.
The most helpful feature for users is it shows you the referral sources and most popular pages on your website. The plugin is easy to set up, keeps your tracking code with theme changes, and shows real-time stats on the dashboard.
That's not all; the plugin gets even better with a Pro version that offers more analytical tools. Some of these include:
Ad tracking
File download tracking
Custom dimensions tracking
Google AMP tracking
Ecommerce tracking
Performance tracking
Outbound link tracking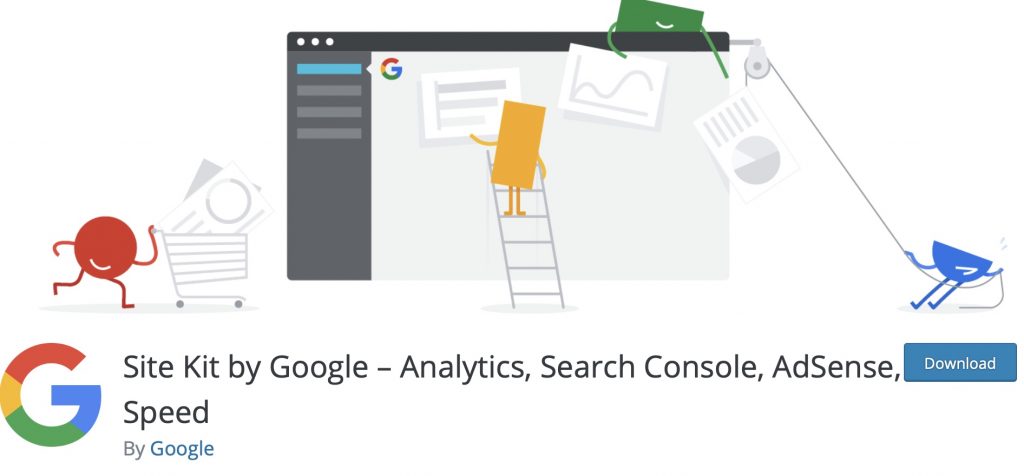 Site Kit by Google
Site Kit is an excellent one-stop solution that does more than one job. It offers the following products:
Analytics
Search Console
AdSense
PageSpeed insights
Tag Manager
Optimize
If you're getting slowed down by using multiple analytics products, then this plugin is for you. It is a free plugin and sits on your dashboard neatly. With all critical data from your website in one place, getting statistical updates is faster.
If you want to know how to install Site Kit by Google, then follow the steps below:
Visit your WordPress dashboard
Find the plugins menu
Select the add new option
Enter 'Site Kit by Google' in the search tab
Once you hit search, you'll see the plugin
Install the plugin
Activate the plugin
Click on the start setup option and follow the given steps
Connect the Site Kit to your Google account
And you're done!

Google Tag Manager for WordPress
If you've chosen to build your website yourself, then it's unlikely you'd know how to code. That's understood. However, a lack of coding knowledge shouldn't stop you from managing your website tags. That's why you need the Google Tag Manager.
The plugin allows you to add and update tags on your website. The manager also works with third-party tags and integrates with other Google solutions.
Overall, the plugin offers a user-friendly interface, variety of features, and integrations that make it a must-have on your website management tools. With the Tag Manager plugin, you also get access to features like:
Easy preview
Debug tools
Asynchronous tag loading
AMP support
Mobile app support
Auto-event triggers
And more.
Need more features?
The tag manager has a range of collaboration features that allow your teams to collaborate and make working on the site easier.

WP Google Maps
Getting a WP Google Maps plugin might not be the most obvious choice for your website. But that depends on the type of business and website you run. However, it is a must for most websites that have a contact page.
With this plugin, you can create custom Google Maps on your website in 30 seconds. It also allows you to create detailed maps with markers, including categories, pictures, descriptions, links, and directions.
The plugin is easy to use and also supports Google Streetview. You can create your theme or choose from the nine available. You can even select from the roadmap, terrain, satellite, or hybrid map types. It is fully customizable with settings to control the width, height, zoom level, and marker positions.
There is a free and premium add-on version of the plugin. While the free version has all these features, it only allows you to create one map. With the paid versions, you can create unlimited maps – coming in at three price points depending on your needs.

WooCommerce Google Analytics Integration
Getting detailed insights from your website is great but getting insights from your e-commerce usage is even better!
This plugin integrates your Google Analytics with the WooCommerce plugin. With this plugin, you can,
Figure out what users are looking for and products they are interested in
Learn the channels that are bringing the highest traffic
Track user sessions with Universal analytics
Compare user traffic, transactions, and revenue across products
Track flow of users from product page to checkout
Exclude data from administrators
The most significant benefit of this plugin is it helps you figure out the exact point on the conversion path where you're losing customers.

Easy Google Fonts
Want access to more font options for your website? Easy Google Fonts is the plugin you're looking for!
The plugin is an alternative way to add custom google fonts to your website. And it doesn't require you to write a line of code!
With this plugin, you can customize the font of different parts of the text, their color, size, and more. It comes with 600+ font options to choose from and allows you a live preview of the changes you're making. It also allows you to create font rules and controls.
You can work with your fonts and themes seamlessly without worrying about losing your custom fonts or editing the theme's main stylesheet. All you need to do is add the plugin from your WordPress plugin directory, activate it, and get started.

Translate WordPress
Don't let language barriers stop your business. With Google Language Translator you can now insert a Google Translate widget on your WordPress website!
The Translate WordPress plugin comes in a free and paid version. The plugin is easy to install and gets done within minutes. The fast speed is thanks to it being cloud-based, so it doesn't slow down your website. While the features in the free version are enough for translation functionality, the paid version offers complete SEO features. If you're looking to grow international traffic and appear on search engines in different languages, then go for the paid version.

Web Stories
Add visual stories to your web pages with Google Web Stories. This plugin allows you to create and add full-screen visual content that users can tap, swipe, and consume. The stories you add are fast-loading, so you don't lose viewers. This feature's excellent because the stories can adapt to mobile formats seamlessly.
The plugin offers preset yet flexible layout templates and standardized UI controls. You can even track and measure analytics from story sharing.
It is most helpful in improving their advertising strategies or including visual storytelling in their brand-building journey. You can add GIFs, animations, audio and make your stories as interactive as your social media pages.

Rank Math
Do you want to optimize your SEO performance? Rank Math is the WordPress plugin you need!
Rank Math is the answer to all the manual configuration work you've been doing to meet best practices for your website. Setup is easy as the plugin recommends ideal settings based on your site. The user interface is clean for beginners and highlights key points that you can check and preview in a single glance.
The plugin comes with SEO features that enable:
15+ built-in modules
Ability to measure and track keyword rankings
Run detailed SEO analysis
Seamless migrations from other SEO plugins
If you're planning on integrating some advanced SEO practices into your online presence, try the Pro, Business, or Agency plans. These are paid plans that are developed for solopreneurs, freelancers, and high-volume agencies.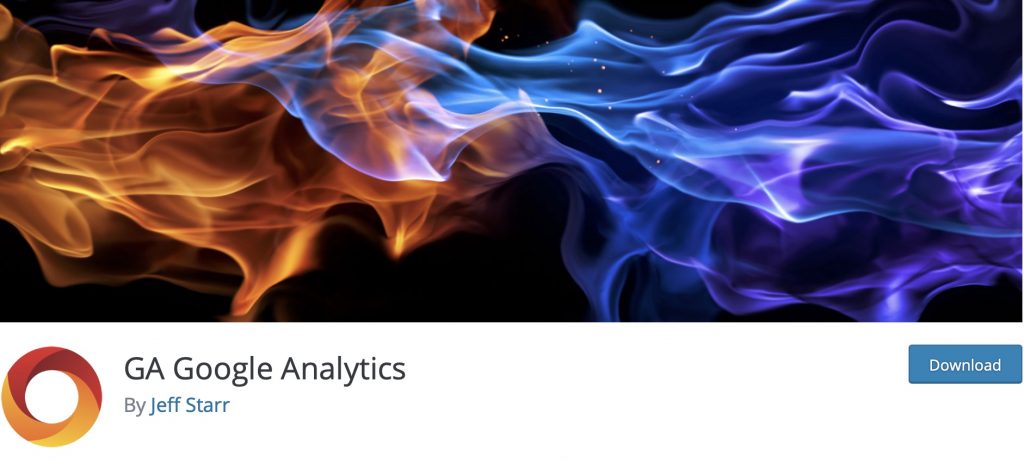 GA Google Analytics
This GA Google Analytics comes in a free and paid version. It is a lightweight plugin that allows you to add tracking code to every page of your website. The tool doesn't crowd your dashboard, so it's simpler to use.
It also has an opt-out feature that allows your users not to share their data. You can configure multiple tracking codes and track your links easily with the GA Google Analytics tool.
A Pro version also gives you access to features like disable tracking, support custom codes in header/ footer, live preview of tracking codes, and more.

Post to Google My Business
Google My Business is a great free tool to find new customers online. It lets you control how you appear as a business across various Google products.
These days, it is not enough to have an online presence. It is more important than ever to appear authentic and verified. Google My Business can help you appear to customers when they search for your name or service online within your designated area.
However, it can become a hassle to log in and create a new post each time.
That's where Post to Google My Business comes in. With this plugin, you can create and post to Google My Business right from your WordPress dashboard. That's not all; here are some other features of the plugin that you'll love.
You can create, edit, delete posts from the WordPress dashboard
Easy translation
Auto-post feature
Publish from external apps
Try the premium version if you're interested in more features like post scheduling, campaign posting, location posting, etc.
FAQs
How to Add Google Plugins to WordPress?
If your next question is, 'How do I add Google plugin to WordPress?' then don't worry, it's straightforward. Just follow the steps given below.
Visit your WordPress dashboard
Find the plugins menu
Select the add new option
Enter the plugin name in the search tab
Once you see the plugin, click install
Activate the plugin
That's it! You can now use the features of google site plugins from your WordPress dashboard.
What Is the Best Analytics Plugin for WordPress?
If insights are an important feature for your business, then you might ask, 'What's the best Google Analytics Plugin for WordPress?'
MonsterInsights is the better of the two plugins we've mentioned. The next best plugin is the GA Google Analytics.
Who Needs a Google Analytics Plugin?
If you're asking yourself, 'Do I need a Google Analytics Plugin for WordPress?', then the answer is – Yes!
It might be crucial for some businesses to have detailed insights from their online activities. Yet, with the evolution of e-commerce and online marketing, all businesses and freelancers need to have some analytics tools. This can help them see the effect of online campaigns, product response, and customer reaction. It is similar to looking at the Key Performance Indicators. From the derived data, businesses can then change and improve their practices to achieve their goals.
Final Thoughts
That's our list of the best Google Plugins for WordPress. Using even a few of these plugins can significantly improve your website's functionality.
Do you know of any plugins that are of great use to non-coders? Tell us about them. Also, let us know what your experience was like using these plugins!