In its 2020 report, SiteLock found that the average website experienced 94 attacks per day, up 52% from the prior year. The report also found that WordPress sites are "three times as likely to have malware as non-CMS sites."

A WordPress security plugin protects your WordPress site from malware, brute-force attacks, and hacking attempts. To help you protect your customers, revenue, and website, we've curated a list of the best WordPress security plugins you shouldn't go without.
WordPress sites without a security plugin are exposed
Whether to protect your website and customers from human error or to mitigate the often expensive risks of a hacked WordPress website, a security plugin is necessary for any webmaster. Without a WP security plugin, online criminals can steal and expose private data belonging to you and your customers, and your website content can be completely deleted.

Your site could also distribute malware to your visitors, hurting your brand and SEO rankings. To make things worse, fixing your hacked WordPress site can be complicated and expensive. Invest in one of the WordPress security plugins from this list to avoid these problems.
1. Sucuri Security monitors and audits your website
Sucuri Security is an all-in-one security plugin for WordPress websites. With over 800,000 active installations, it is one of the most popular security plugins.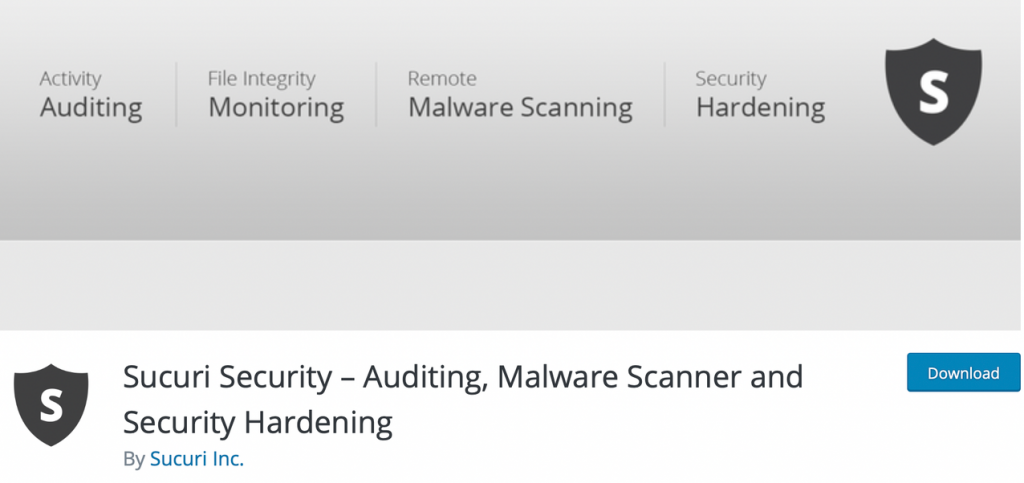 Sucuri offers free and paid versions of its service, but the free plugin should be sufficient for most WordPress websites.
Key Features
Sucuri Security's free and paid plans share some features but have major differences in scanning frequency and available customer support.
With the free plugin, you'll still get valuable tools for blacklist monitoring, malware scanning, file integrity monitoring, and security hardening.
For a fee, access firewall protection to block brute-force and malicious attacks from accessing your WordPress site.
Track all activity on your site, including file changes, login times, and failed login attempts, also for a fee
This plugin also blocks malicious traffic, which can reduce server load time and improve your site's performance.
All in One WP Security is a highly rated plugin that offers many security protections, as well as customer support, all for free.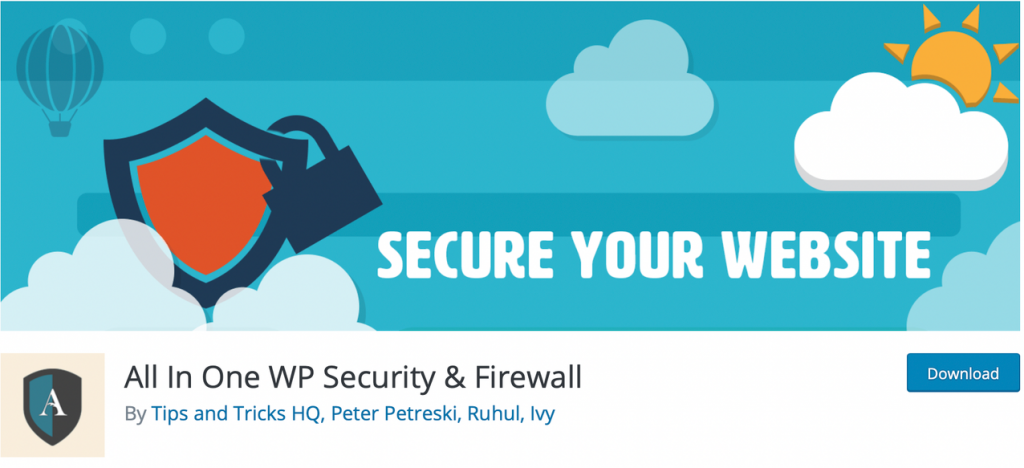 Key Features
This plugin mainly protects user accounts by blocking forceful login attempts and enhancing user registration security. The plugin also offers:
A grading system to show you the level of your website's security
IP filtering to block specific people and locations, as well as manual IP blacklisting
Limited login attempts with login lockdowns (and easy unlocking for webmasters)
A password tool to allow you to generate strong passwords
The plugin also provides a website-level firewall and easy monitoring of users' accounts.
3. Jetpack offers total website management
With more than 5 million active installations, Jetpack is one of the most popular WordPress plugins, with marketing and design features as well as free and paid security features.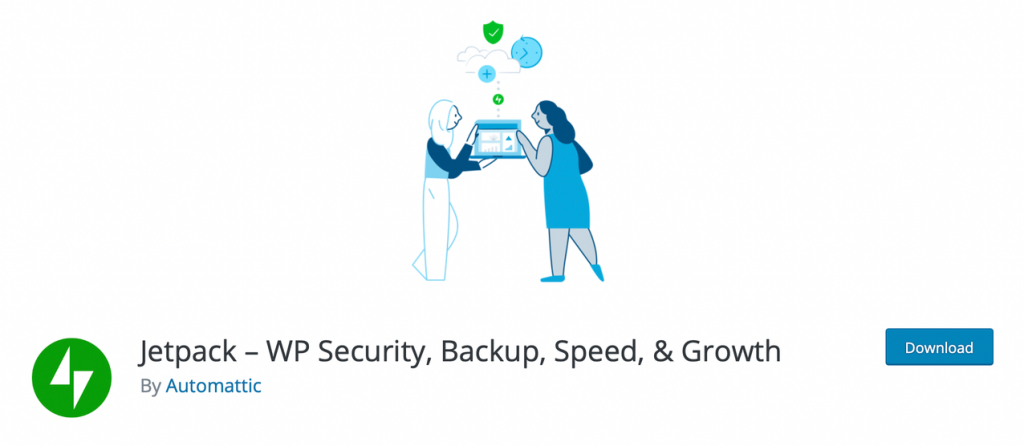 The free version of Jetpack includes basic security features. If you want more features, The Security Daily plan starts at $19.95/month, billed annually.
Key Features
Along with real-time backups of your website and email alerts if your site is down, Jetpack also offers:
Automatic spam blocking in blog post comments
Protection against brute-force login attacks and harmful malware
Another unique feature of Jetpack is an activity log that tells you exactly which action (or person) broke your site.
4. WPScan uses a comprehensive database to protect websites
WPScan is one of the best WordPress security plugins because of its WPScan WordPress Vulnerability Database. It uses this database to scan websites for vulnerabilities.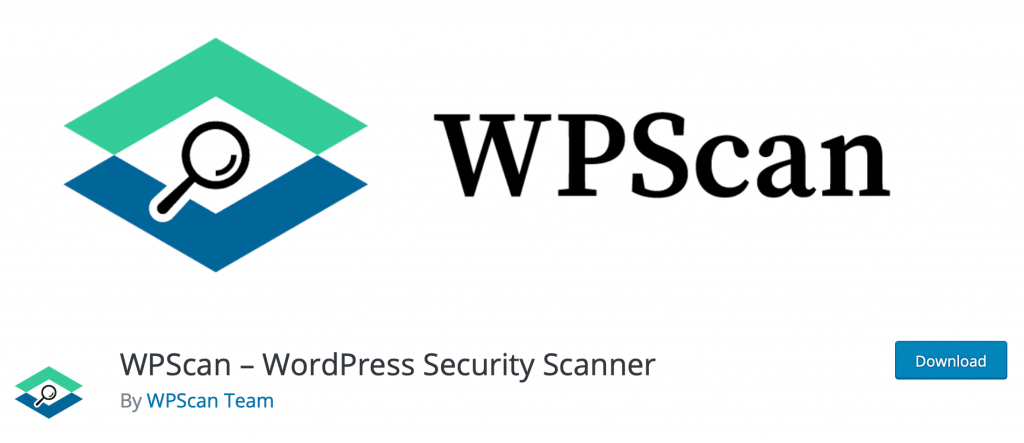 The free version will work fine for many websites, but if your website is big and uses a lot of plugins, you'll want to consider the paid version starting at approximately $6/month.
Key Features
WPScan performs daily website scans for known WordPress vulnerabilities, plugin vulnerabilities, and theme vulnerabilities. It also:
Performs frequent security checks
Visualizes the total number of security vulnerabilities found
Sends email notifications when new security vulnerabilities are found
This plugin also catalogs and reports the important vulnerabilities to you, so you can avoid unwanted security issues.
5. iThemes Security recognizes vulnerable and outdated plugins
iThemes Security is a highly rated security plugin offering over 30 ways to protect WordPress sites from attacks. It mainly focuses on recognizing plugin vulnerabilities, obsolete software, and weak passwords.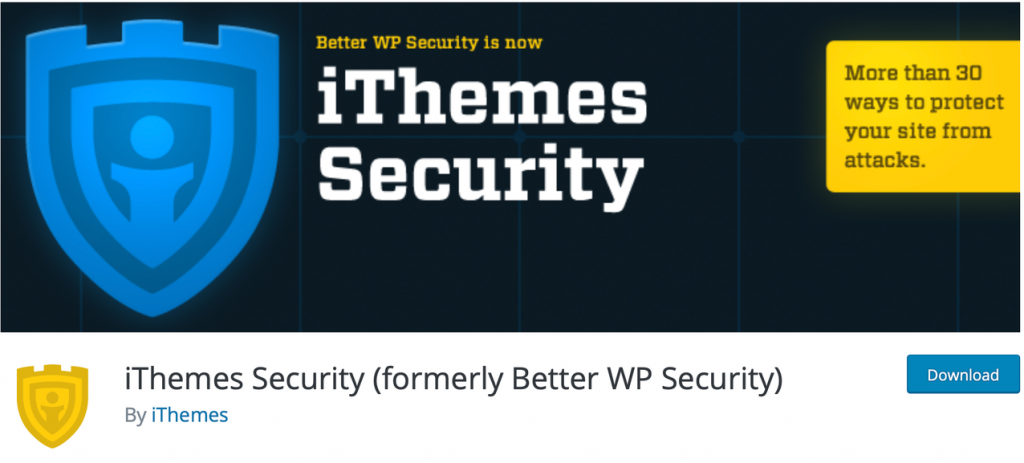 The iThemes plugin is free to download but also has paid plans starting from $80/year.
Key Features
The iThemes plugin will lock out any suspicious IP that scans for vulnerabilities on your site, so they can't gain access. The plugin also offers:
Two-factor authentication for extra security
404 detection and plugin scans
Scheduled WordPress backups
Email alerts that notify you of malicious file updates
The ability to limit login attempts
Another unique feature of this plugin is its Brute Force Attack Protection Network, which will automatically report IP addresses with too many failed login attempts.
6. Wordfence provides a secure firewall and malware blocking
Wordfence is a premium security plugin that acts as a secure firewall for WordPress websites. The basic version is comprehensive and free to use for as many sites as you need, while the Pro version lets you monitor all your websites from a central dashboard.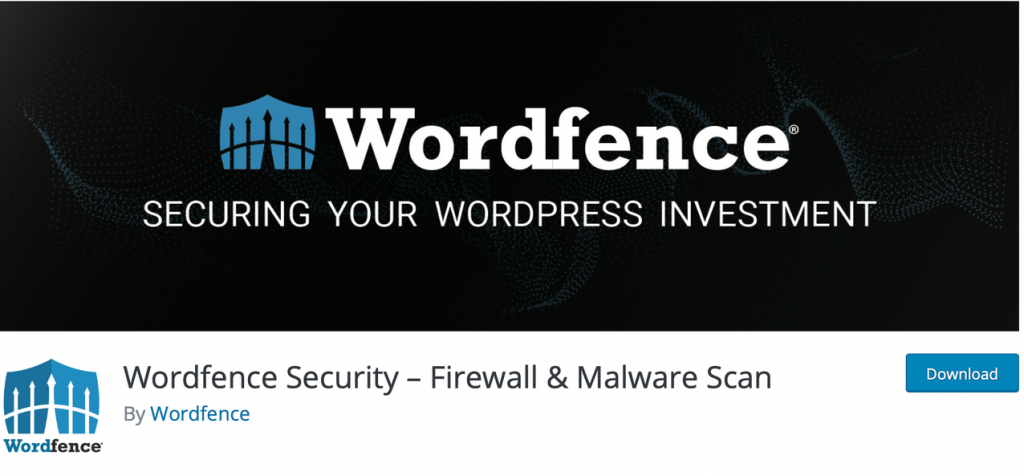 The plugin is available as a free or paid tool, with the paid version starting at $99/yr.
Key Features
Wordfence monitors visits and hacking attempts in real-time, including origin, IP address, time of day, and time spent on your site. The plugin also:
Protects your site from malware with frequent scans of your website
Tracks and alerts you about compromised passwords so you can create a new and stronger password
Protects your site from brute-force attacks with limited login attempts
The plugin will also send frequent and customizable email alerts.
7. All-In-One Intranet helps you secure internal company information
All-in-One Intranet is a plugin that helps corporations build an intranet, protecting sensitive company information.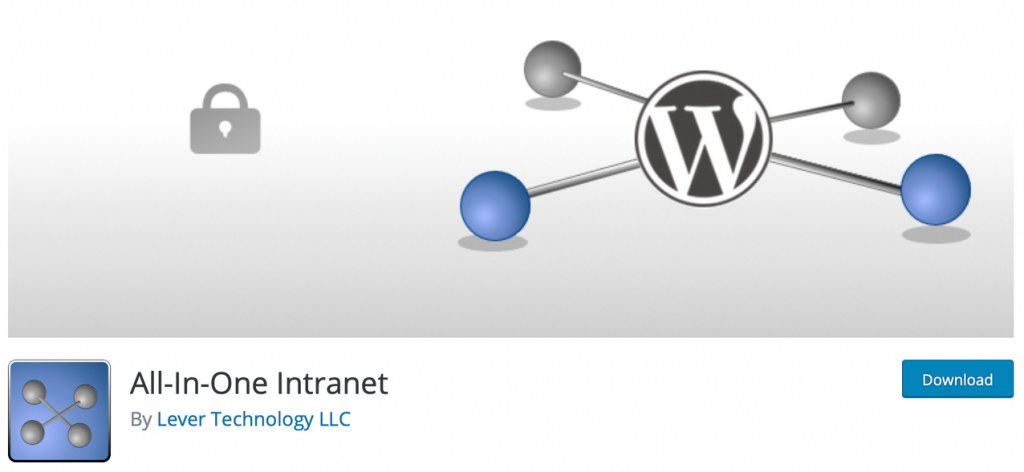 The plugin can be downloaded for free or paid for, with the paid version starting at $25/year.
Key Features
Along with helping protect your company's information with a secure intranet, All-in-One Intranet also provides:
A checkbox to make your entire site private to anyone not logged in
Warnings if any core WordPress settings are currently allowing unauthorized users to register
This plugin will also automatically log out inactive users after a scheduled time.
Astra Security Suite can be used without any other security plugins. It is easy and non-intrusive to install, and plans start at $19/month ($228/year billed annually).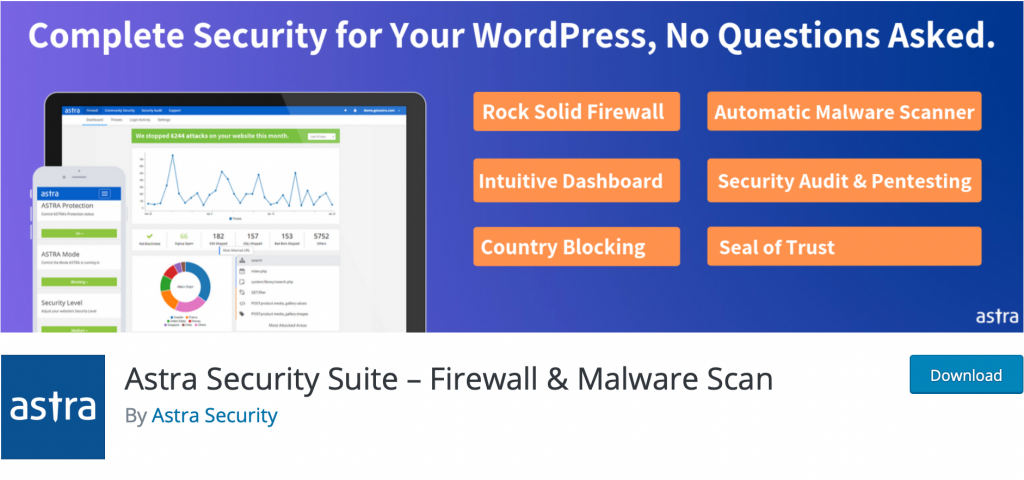 Key Features
The Astra Security's plugin offers immediate malware cleanup, a strong firewall that stops 100+ cyberattacks, like SQLi, brute force, and SEO spam. The plugin also offers:
A complete security audit, including the business-error logic for your WordPress website
An intuitive dashboard that logs all attacks and gives you an option to block or whitelist country, IP range, or a URL, continuous blacklist and reputation monitoring, hourly admin login notifications, and more
You can also access Astra Security's free community, where you can give hackers a secure way to report any vulnerability that they find on your website. Every reported issue is validated by Astra's engineers.
9. BulletProof Security offers important security features for free
While it's not the most visually appealing plugin on this list, BulletProof Security offers many basic security features for free.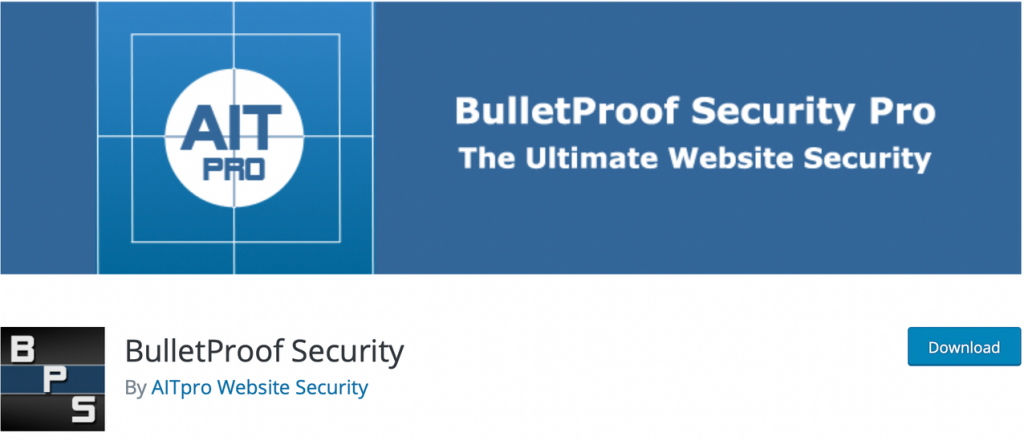 Key Features
With BulletProof Security, you'll have access to malware scanning, as well as:
Backups of your database
Login protection
Email notifications and security logs when a user has too many failed login attempts
Idle user logouts
This plugin also offers strong, secure firewalls to protect your website.
MiniOrange's Google Authenticator offers two-factor authentication for your website, which many security plugins do not. The plugin is also free to use.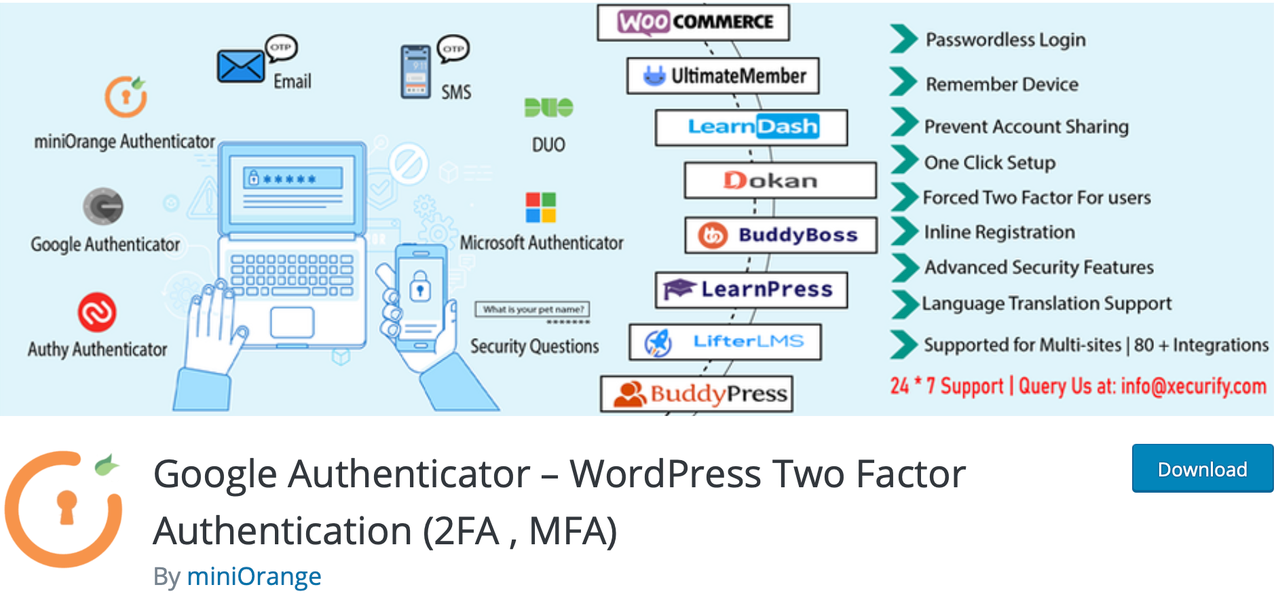 Key Features
Google Authenticator adds an extra layer of security to your login and also:
Has a simple interface and is fairly easy-to-use
Lets you pick your preferred type of two-factor authentication
This plugin also offers shortcodes that can be used on custom login pages.
Choose the best WordPress security plugin for your needs
All the plugins on this list offer a measure of protection from malware, outdated software, and hackers. However, there are other considerations a webmaster might need to take into account.

Is your customers' information sensitive? Do you have the budget for a security plugin? Are you particularly vulnerable to attacks? Will your plugin choice conflict with any other plugins? These are important questions to ask when deciding which security plugin to use. Keep them in mind when making your decision.