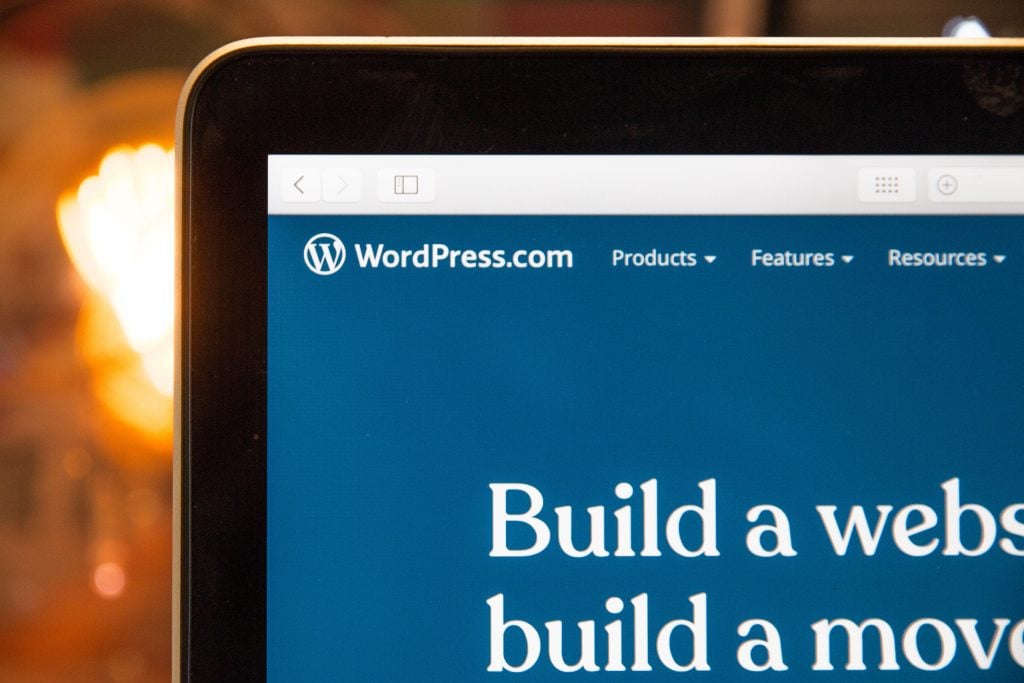 It's easier than ever to start a WordPress site for your business. But what happens after you get your site up and running? You can't just register your domain, pick a theme, and then sit back and wait for magic to happen.
Designing and maintaining a WordPress website that maximizes the chances of selling your product takes work.
Thankfully, there are almost 55,000 WordPress plugins—many of them free—that make it simple to improve your site. Plugins can be invaluable when it comes to improving your design, beefing up security, boosting productivity, maintaining a database, and more.
Finding the right mix of WordPress plugins gives you the best shot at wowing visitors and closing more deals.
But which of the many thousands of plugins are worth your time? That's where we come in. We've done the research and found 84 must-have WordPress plugins that will help take your business to the next level.
WordPress Database Plugins for Managing Your Site's Data
Organizing, backing up, and migrating data easily and quickly is essential for the modern business. Here are the WordPress database plugins you need to improve your ability to manage your data.
1. Participants database
Participants Database is a fully configured database with customizable forms that allow you to easily define all the fields you want to store. It can be used to build indexes, directories, catalogs, and more.
2. Optimize Database after Deleting Revisions
Cleaning data after deleting revisions can be a chore. With the Optimize Database After Deleting Revisions plugin, you don't have to worry about that. With one click, it performs several tasks, including deleting revisions of posts and pages and deleting spam comments.
3. Contact Form 7 Database Addon
The Contact Form 7 Database Addon is an easy to configure plugin that captures, downloads, and stores data from contact form 7 submissions. If you are collecting information via forms, this can be a huge time-saver.
4. UpdraftPlus WordPress Backup Plugin
Lost data can derail a site. The UpdraftPlus WordPress Backup Plugin aims to make sure that never happens. It allows you to back up data to the cloud in one click, and it's trusted by over 2 million users.
5. WP-Optimize
Page-load speed is a major factor in whether a user has a good experience on a WordPress site. WP-Optimize improves load speed by automatically caching your pages. It can also clean your database and compress your images.
6. WP Clean Up Optimizer
Use WP Clean Up Optimizer to schedule database cleanings without ever having to deal with the WordPress admin panel.
7. WP Database Reset
Database resets have traditionally come with long wait times or required you to modify files. WP Database Reset changes the game by resetting your database to its default settings without making you wait or requiring you to modify anything.
8. All-in-One WP Migration
With the click of a button, All-in-One WP Migration allows you to migrate your entire site, including the database, themes, plugins, and media files. As a bonus, there is no upload size limit, so it's easy to upload your whole site.
9. Custom Database Applications by Caspio
The Custom Database Applications by Caspio gives you the ability to design tables, forms, and charts as if you were a pro, but it doesn't require any programming experience to use. Once you've designed what you want, all you have to do to embed it is copy and paste a code snippet.
WordPress Animation Plugins to Make Your Site More Engaging
A well-animated site can mean the difference between someone sticking around your page and someone bouncing—between someone engaging with your content or being scared off by a wall of text. Use these WordPress animation plugins to make your site come alive.
10. Animate it
The Animate It plugin makes it simple to add animations and customize the duration of the animations down to the second. It really excels at making click and hover actions interesting.
11. Shortcodes Ultimate
Use Shortcodes Ultimate to create tabs, sliders, carousels, and responsive videos with ease. A strong point in its favor is that it works with any theme and offers responsive design across devices.
12. Reading Position Indicator
A Reading Position Indicator, which tells you how far into a piece of content you are, adds a nice touch to any site. It's one of those little things that can make a big difference in the way your site is perceived.
13. Hover Effects
With Hover Effects, clicking and transitioning around a site can be fun. Use it to create effects, from pulsing and wobbling to floating and sinking.
14. Page Animations And Transitions
With the Page Animations and Transitions plugin, you can add some flair to your animations and transitions, such as fade-ins, rotations, flips, and zooms.
15. Smart Slider 3
Slides are a great, visual way to show off multiple images without overwhelming a reader by putting all of your images on one page. These sliders from Smart Slider 3 are responsive, work across WordPress themes, and are optimized with SEO in mind.
16. Slider Hero
Use Slider Hero to add background effects to your hero banners, landing pages, and sliders. It's time to start drawing people in with your hero images!
17. Image Hover Effects Ultimate
Image Hover Effects Ultimate should be considered by anyone whose site requires a portfolio or image showcase. This plugin adds effects when users hover over images.
18. Flipbox
Use Flipbox to combine an information box and a call to action into one awesome tool. This plugin makes it so that a seemingly normal info box can appear on your site, but when visitors hover over it, a CSS effect transitions to a call to action.
19. Responsive Tabs with Accordions
Use the Response Tabs with Accordions plugin to create responsive, tabbed panels that support transition animations—make the experience of using your tabs worth remembering. This plugin also lets you customize your tab alignment and add titles.
20. Page Loading Animation
Page Loading Animation is a WordPress plugin that allows you to make the experience of waiting for a page to load a little less awful for your readers. It does this by displaying animations while the page loads.
21. Tabs
Use Tabs to add vertical and horizontal tabs, customize them all with a huge range of colors and fonts, and add tabs on multiple pages and posts. Small touches like this go a long way toward improving the user experience.
22. Coming Soon & Maintenance Mode
Similar to the Page Loading Animation plugin, Coming Soon & Maintenance Mode improves the user experience when your site is down for maintenance, displaying a "coming soon" page that does its best to spark joy.
23. Popup Maker
Popup Maker makes it simple to add pop-ups to your site. Use pop-ups to display compelling calls to action or useful information, such as a GDPR warning.
24. Responsive Menu
Use the Responsive Menu plugin to build colorful, engaging menus with customizable animations. This plugin offers over 150 options that can be implemented without any coding experience.
25. Social Media Share Buttons & Social Sharing Icons
Convert your customers into brand advocates by making it easy for them to share content on social media. You can make that happen by adding the Social Media Share Buttons & Social Sharing Icons plugin to your WordPress site. The plugin incorporates share options for email, Facebook, Twitter, and other social sites.
26. WEN Skill Charts
WEN Skill Charts is a WordPress animation plugin that enables you to design and implement skill bars and circles to show users their stats and progress, which allows for easier gamification of user metrics.
27. Ultimate Hover Effects
The Ultimate Hover Effects plugin has more than 85 effects to make your site more dynamic. You can also do a ton of customization on each effect.
28. Parallax Scroll
Parallax scrolling—which is when the background of a site moves more slowly than the foreground as the user scrolls— makes the process of scrolling more interesting. Parallax Scroll makes it user-friendly to implement that sort of scroll, and it can be incorporated into header text or single elements of your page.
29. Pojo Builder Animation
The Pojo Builder Animation plugin is another great plugin that utilizes hover effects. It adds effects like fading, bouncing, and zooming when someone's mouse hovers over certain content.
30. Tumult Hype Animations
The Tumult Hype Animations plugin allows you to embed animations into posts and pages via shortcodes. It is easy to implement and can be a great way to make your site pop.
The Best WordPress ecommerce Plugins
WordPress is a great platform for running an ecommerce site, in large part because there are so many amazing plugins that make selling your product so much easier. The following list of WordPress Ecommerce plugins can help you boost sales and keep customers happy.
31. WooCommerce
WooCommerce is the most popular ecommerce platform on WordPress. It just gets the job done, so if you're looking for an ecommerce workhorse with features like product, cart, and checkout pages, this is the one for you.
32. Ecwid Ecommerce Shopping Cart
Ecwid Ecommerce Shopping Cart is designed to help you sell more products on your WordPress site by being incredibly versatile. It supports multiple payment options and multiple languages and can sync with your Facebook storefront.
33. WP-Chatbot
Chatbots help you be there for customers the moment they need you, boosting conversions at the peak of buyer intent. When a customer has a problem or a question, they can quickly get help, which could be the difference between them completing the purchase or leaving your site. WP-Chatbot is one of the easiest and best ways to get a chatbot on your site.
34. Music Store
If you want to sell audio files, you need to check out Music Store, a WordPress plugin that lets you sell music, speeches, and narratives.
35. PixelYourSite
Facebook and Google Analytics enable you to track and optimize customer conversions and behaviors via a small piece of code you put on your website, and PixelYourSite makes managing that code and inputting other scripts very simple.
36. Google Analytics Dashboard Plugin for WordPress
Ecommerce stores have to learn about their customers in order to evolve and build their brand. With Google Analytics Dashboard Plugin for WordPress, you can sync Google Analytics to your site and find tons of great information about how people arrived at your site and what they do once they get there.
37. WP eCommerce
Use WP eCommerce to monitor your sales, manage taxes, and add your products to a digital catalog. Its flexibility is a calling card, as it offers many CSS and HTML customizations.
38. ShortPixel Image Optimizer
You need images to stand out, but large images can slow down your load time and hurt site performance. With the ShortPixel Image Optimizer plugin, you can optimize any image or PDF document so it's the right size, ensuring a seamless user experience.
39. Gallery eCommerce
If you have several high-quality images you want to show off, the best way to do it is through a gallery. Use Gallery eCommerce to add images quickly, rotate them, crop them, and build a gallery that will make you stand out from the competition.
40. Holler Box
It's not always easy to get good leads to come to your site and stay on your site. Holler Box is a WordPress plugin that makes that difficult task easier by collecting information that can be used to get good prospects to come to your site, such as by collecting email addresses with forms and advertising events.
41. Viral Sign Ups
Creating a referral program is extremely important if you want word of your business to spread. With the Viral Sign Ups plugin for WordPress, you get technology that makes it simple for your fans to invite their friends to check out your site.
42. WP Customer Reviews
WP Customer Reviews allows you to easily implement reviews—a very important element in enticing customers to make a purchase. Social proof is paramount when it comes to getting consumers to make purchases, so this is a plugin you don't want to overlook.
43. Contact Form
The Contact Form plugin allows you to create eye-pleasing forms that encourage visitors to give you their contact information, which is crucial if you want to nurture a casual visitor into a buyer.
The Best WordPress Plugins for Web Design
The look of your site is as important as what it says. Use these WordPress design plugins to take your web-design game to the next level without having to pay for an expensive designer.
44. Elementor Page Builder
Elementor Page Builder allows you to easily drag elements around your site to create the design you want. They have a massive number of templates and blocks to choose from, so you'll never run out of options.
45. Photo Gallery
The Photo Gallery team has made it easy to create slideshows, mosaics, thumbnails, and other photo galleries that can make your site pop.
46. Float to Top Button
The free Float to Top Button plugin is a small but mighty add-on to any WordPress site. Use it to help users who scrolled down the page quickly navigate back to the top of the page.
47. Beaver Builder
Beaver Builder gives you a codeless drag-and-drop plugin that makes it easy to add HTML, text, photos, audio, and videos to your WordPress site.
48. heatmap for WordPress
Heatmap is a plugin that helps you dramatically improve your WordPress site design as you track user behavior. For example, if you see that people are drawn to a certain section of your site, you can use your heatmap to determine what features that section has and then incorporate them into other areas of your site.
49. Google Typography
Google Typography brings beautiful and functional Google fonts, such as Mono, Noto Sans HK, and Lato, to WordPress.
50. CoBlocks
The WordPress block editor has capabilities beyond what the average user takes advantage of, and CoBlocks is here to change all that. It allows for new and interesting ways of using the blocks to build stylish and functional websites.
51. Blox Page Builder
Blox is a plugin that lets you use drag-and-drop tools to build unique WordPress pages. It comes with over 100 templates, and it also works on mobile.
52. Feature A Page Widget
This free WordPress plugin helps designers add page widgets to their site—a simple yet valuable tool if ever there was one. As a bonus, Feature A Page Widget is available in multiple languages, including Spanish, German, and Dutch.
53. Central Color Palette
Central Color Palette gives you access to a wide color palette that can be used to spruce up many different aspects of your WordPress site. If you want a more polished and colorful site, this plugin is for you.
The Most Powerful WordPress Security Plugins for 2019
WordPress is an incredibly powerful tool for publishers that is used by hundreds of millions of people, but its popularity also makes it a major target for hackers. These WordPress security plugins will ensure that your WordPress site stays safe and secure.
54. Wordfence
This WordPress security plugin gives you a firewall, a malware scanner, and the ability to detect malicious IP addresses. Wordfence is widely used, trusted, and reliable.
55. All In One WP Security & Firewall
If you are looking for a dashboard with many different security tools and a security-strength meter gauge, the All In One WP Security & Firewall plugin is for you. It is a great tool for highlighting how secure your site is.
56. BulletProof Security
On top of the usual security features, BulletProof Security offers robust backup features, antispam tools, and a malware scanner.
57. Cerber Security, Antispam & Malware Scan
The Cerber Security, Antispam & Malware Scan plugin is what you need if you are trying to avoid brute-force attacks on WordPress sites. It does this by making sure there is a limit to how many times someone can try to log in on any given form.
58. iThemes Security
The iThemes Security plugin is a great option for those who are serious about stopping automated attacks and vetting user credentials. If you sign up for their pro version, you get features like password expirations and Google reCAPTHCA.
59. Sucuri Security
Sucuri Security offers a variety of tools that complement existing security solutions, such as file integrity monitoring, blacklist monitoring, posthack security actions, and much more.
60. Shield Security
Shield Security is the ultimate security solution for those who are worried that even WordPress itself might one day be compromised. It bills itself as the "only WordPress security plugin with a WordPress-independent security key."
61. WP Hide & Security Enhancer
WP Hide & Security Enhancer is the plugin for those who are interested in hiding WordPress core files, login pages, themes, and plugin paths from being shown on the front end. It can disguise the fact that you run a WordPress site, which confounds hackers.
62. NinjaFirewall
NinjaFirewall is a stand-alone firewall with a ton of awesome security features, including the ability to hook, scan, sanitize, or reject an HTTP/HTTPS request that was en route to a PHP script before it reached the user's WordPress site or plugins. Its protection against brute-force attacks is also second to none.
63. Jetpack
Stop common WordPress attacks with Jetpack, and get access to common security features, such as backups, two-factor authentication, and brute-force protection.
64. Anti-Malware Security and Brute-Force Firewall
Use Anti-Malware Security and Brute-Force Firewall to run a full scan that immediately clears the site of many known security threats, such as database injections and backdoor scripts. It's also great for detecting plugins with vulnerabilities.
65. WP Security Audit Log
WP Security Audit Log is best known for its ability to monitor and track user activity in real time. When you have user activity at your fingertips, you can better understand security threats and take action to stop them.
66. Hide My WP Ghost
Hide My WP Ghost veils WordPress sites from hackers by making it much harder for bots to find paths of attack. As an added bonus, this tool is very easy to configure.
67. Defender
Defender offers many security features, and it enables you to use them with just one click. For instance, it can disable file editors, disable trackbacks and pingbacks, update security keys, and prevent PHP execution.
Plugins to speed up productivity
Having the right integrations can be the difference between a productive work session and a tedious day that makes you want to pull your hair out. The following plugins speed up your productivity and allow you to efficiently get work done from inside your WordPress site.
68. Google Apps Login
Google Apps Login makes logging in to a WordPress site as simple as possible by enabling sign-ins through a Google account. The simpler the login process, the quicker you can start getting things done.
69. Blog2Social
Timing your social media posts for maximum effect is important, but it can take a lot of time and effort. That's where Blog2Social comes in. This plugin can autopost, cross-promote, schedule, and automatically share your blog posts to social networks, including Facebook, Twitter, LinkedIn, and Instagram.
70. WP project manager
WP project manager is a task-management and collaboration tool. Its Kanban boards, time trackers, and Gantt charts enhance your ability to accomplish tasks on time.
71. Improved Save Button
Improved Save Button does what is implied by its name—it makes the WordPress save button more functional. It saves your current post while also intuitively prompting your next action, such as saving the current post and going to a new post screen.
72. Assistant
Assistant allows you to quickly handle tasks, such as updating a post's title, a task that used to require navigating to the WordPress admin page.
73. OKR
OKR is a plugin that helps teams stay on track to meet their objectives. Use it to create objectives and key results, weigh key results, and track progress.
74. jQuery Smooth Scroll
jQuery Smooth Scroll improves the process of navigating your page via anchor links by allowing for seamless scrolling up and down the page when you click a link.
75. Spell Check
Spell Check makes it easy to catch spelling errors, broken HTML links, and empty SEO fields.
76. Google Drive Embedder
Google Drive Embedder brings the Google Drive experience into your WordPress site, allowing you to embed Google Drive documents, easily locate files, structure your file storage, and more.
WordPress Portfolio Plugins for Displaying Your Work
A WordPress site needs great content to succeed, but it also needs to look good. Today's consumers are too discerning to make purchases from a site that doesn't gracefully use modern design principles. With the following WordPress portfolio plugins, you ensure that your work is displayed in the most engaging way possible.
77. Portfolio Post Type
Portfolio Post Type enables you to register a custom post type for the items you've put in your portfolio, and it's especially helpful for creating and maintaining tag and category taxonomies.
78. GridKit Gallery
It's common to structure WordPress portfolios as a grid. If you like that structure, you can use GridKit Gallery to display videos, galleries of photos, and other media.
79. Visual Portfolio
Visual Portfolio makes it easy to change the layout of your site. It generates a shortcode that displays portfolio posts in different layouts, and it also lets you use hover effects and custom CSS.
80. Blog Filter
Your writing is a big part of how you define yourself, so you want to make it as easy as possible for visitors to find it and engage with it. The Blog Filter plugin allows you to do that by making it easy to display your posts as part of an eye-pleasing portfolio.
81. Photo Gallery & Portfolio
Photo Gallery & Portfolio is an incredibly versatile tool that helps you add audio and video from a variety of streaming sites and social sites. It has an intuitive layout, and it's easy to add files.
82. Genesis Portfolio Pro
Genesis Portfolio Pro makes it as easy to create a portfolio post as it is to make a blog post. Seamlessly add images and galleries to your portfolio.
83. Filterable Portfolio
Filterable Portfolio is a flexible, lightweight, and easy-to-use plugin. It lets you create a new "portfolio" post type and includes a customizable meta box.
84. Flagallery Photo Portfolio
Flagallery Photo Portfolio is a plugin with a ton of different capabilities. Use it to upload images, create playlists, upload music, design slideshows, and more. It even lets you add MP3 and video players.
Find the plugin mix that works for you
Running your WordPress site is similar to cooking a meal. When cooking, you want to find that right mix of spices and ingredients that make your meal delicious. With your WordPress site, it's all about mixing and matching plugins to create a site that is safe, easy to navigate, and, most importantly, uniquely yours. We hope this list provides you with plenty of options to create a WordPress site that helps you build up your audience and boost your revenue.